Vilnius City Jazz Festival
2011-11-26 11:46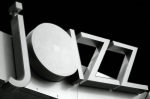 This year, the traditional international
Vilnius City Jazz Festival
, organized by "Vilniaus Festivaliai" will be running in November . This time the concert venues will be the Lithuanian National Drama Theater, where the main shows will take place and the hotel Holiday Inn, where the evening jam sessions will be held.
The exceptional quality of Vilnius City Jazz is its versatility. The event is open to all styles and branches of jazz music, since one of its major purposes is to display as big a variety of jazz performances as possible. This year the festival offers a busy and colourful programme including performances of well–known foreign performers and interesting jazz shows, as well as new projects of Lithuanian jazz composers and musicians. The audience surely will be captivated by impressive festival concerts and jam sessions.
Taking place since 2002, this festival is one of the biggest music events in Vilnius. Vilnius City Jazz has hosted such world-known jazz performer and bands as "Vienna Art Orchestra" (Austria), Satoko Fujii (Japan), Dee Dee Bridgewater (USA) and others. High quality of the festival performances, fascinating shows, a particularly flexible ticketing system and a buzzing vivid atmosphere are some of the factors that fill the concert venues and jam sessions with people.
According to the manager of the festival Judita Bartoševičienė, every concert of Vilnius City Jazz is unique and worth attention, and every visitor of the festival will certainly find something to suit his taste. Most of the festival performers will be guests from abroad - musicians from the United States, France, Georgia, Russia, the United Kingdom and other countries have been invited to this event. Some of the best Lithuanian jazz musicians and singers are invited as well.
************
Are you satisfied with our travel and leisure guide? The best thanks from you we get, if you book a hotel, an air ticket or rent a car by clicking on the links below. After this, we get some commission, which do not charge you anything, but help us to take care of this portal. A payment is safe, not in our servers - our chosen partners take care of the payments and keep your data safe through SSL technologies. Reliable partners have the widest choice of hotels, air companies, rent-a-car points. They can offer you the best prices and no extra charge. Our personnel tried those services travelling over the world and were very satisfied.
Buy airline tickets to Lithuania
Add your comment!