Pilies Street
2006-11-17 13:52
Pilies Street is the continuation of Didžioji Street. It starts at St. John's Street and ends at the Cathedral Square. In the 16th - 17 th centuries it was called Kanauninkų Street because there were many Episcopal houses here settled with the prelates and canons. Although Vilnius suffered many fires, this street preserved its authentic appearance and specimen of the old architecture: small yards, arcades, vaults, original stairways and basements.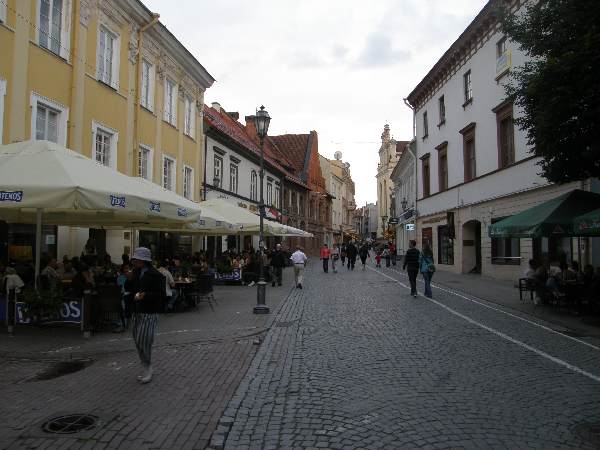 Trade was the primary and principal function of the street. The street connected the castle with the main marketplace, which happen to be the Town Hall Square after Vilnius was granted the rights of self-government. Therefore, many paths and roads were leading to this street, streaming like rivulets from all sides and slowly developing into seventeen streets and alleys. Two points framing the street survived: the Cathedral and the gates of the old defence wall of the city, also known as the Dawn Gate. And everything eternal and temporary fitted in between them: sanctity and barbarism, policy and art, noblemen and plebeians… The fragments of the mosaic of life left by them, the reflections of science, religion, development of thought and political and state revolutions, remind us about the personalities that rooted deep into the memory of Lithuania and of traces left in the building of this street.
************
Are you satisfied with our travel and leisure guide? The best thanks from you we get, if you book a hotel, an air ticket or rent a car by clicking on the links below. After this, we get some commission, which do not charge you anything, but help us to take care of this portal. A payment is safe, not in our servers - our chosen partners take care of the payments and keep your data safe through SSL technologies. Reliable partners have the widest choice of hotels, air companies, rent-a-car points. They can offer you the best prices and no extra charge. Our personnel tried those services travelling over the world and were very satisfied.
Buy airline tickets to Lithuania
Add your comment!