Shopping in Paris
2010-11-19 10:30
Paris - a real paradise of customer, where one may find everything, i.e. from clothes of the most famous designers to an antiquarian book.
Since the early years Boulevard des Champs-Elysées has been famous for higher fashion shops now has changed its function and became popular because of prestigious offices.  Exactly in these areas we will see many famous fashion, toiletries, bijouterie shops: Chanel, Cristian Dior, Yves Saint Laurent, Cartier, Celine, Chaumet, Cristian Lacroix.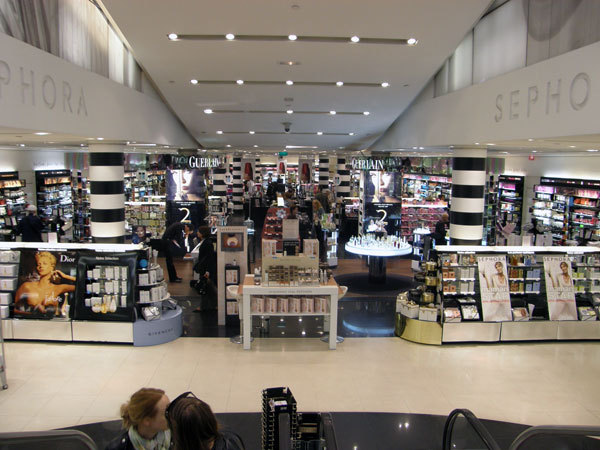 Going towards Louvre, avenues and streets are full of shops that sell qualitative clothing, footwear, leather. Prices are much lower than in Champs-Elysées area. Plenty of inexpensive shops are established in the area between Rue de Rivoli and Rue Reaumur. Here it is possible to visit the huge supermarkets: Les Halles is an underground supermarket, which includes about 180 shops and Le Carrousel du Louvre is a supermarket straight under Louvre pyramid.
Additionally, few huge supermarkets, the most famous of which are Printemps and Galeries Lafayette, may be found in Haussmann boulevard. Galeries Lafayette is also known for gourmand goods shops.

One more popular zone of shopping - Boulevard Saint Germain in the Latin block. Despite the variety clothing shops, people, who are not in rush, may come around one of plenty of restaurants or cafes.
Flea market
To feel the real spirit of Paris one may in the flea market. One of the most famous markets of flea is St-Quen (Porte de Clignancourt), also it is one of the best known for antiquarian worths market-places. This market includes about 2000 market-places, located in the area of 7 ha. You are searching for very interesting goods? Then You have to go to flea market very early (about 5-6 o'clock in the morning) till there is not a rush of people. You also may visit few other, not so famous, flea markets: - Porte de Vanves and Porte de Montreuil.
Paris Flea market in Mouffetard streat

Paris markets

Parisians like shopping in the open markets. There is quite a big number of them in Paris, even 70. There are sold goodie, grown up by farmers and fish in the open markets. One of the best markets of fish and sea goodie is Place de la Bourse's,  farmers' market - A la Pêcherie Dieppoise. It is worth to search for restaurants of fish and seafood near the markets of fish. Markets are open from 7 till 13-14 o'clock and most often closed on Monday.
Little shops of Paris
Parisians tend to buy bread, cakes, cheese, and pâté in the single-purpose shops, where food is cooked with love. While visiting Paris, You have to come around the bakery (boulangeries), the butcher's shop (boucheries), cheese shop (fromageries).
Discount season in Paris
There is known that two times per year in Paris are winter and summer sales. During the sales, which last about 6 weeks, clothes, shoes, accessories are written down 50-60%.  The winter sale begins in the end of January and summer sale - in the end of June.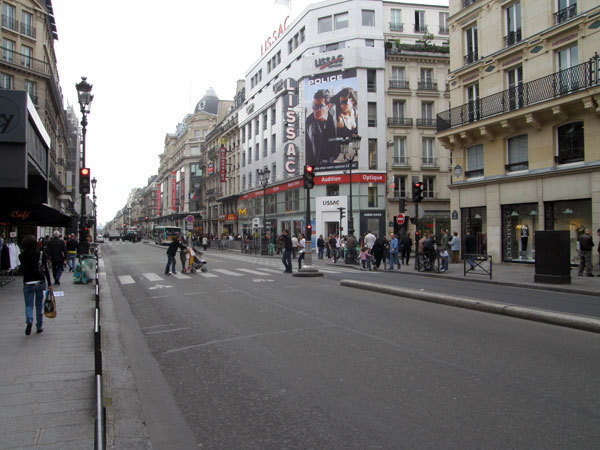 Rue de Rivoli
Citizens who are not from the European Union can retrieve VAT (value-added tax). Almost all shops give "Detale" form, which has been shown to customs, when You are leaving France.
Categories:
Tourist information centre in
,
Fashion, clothing, cosmetics shops in
,
Shops for kids in
,
Travel, Tours, Routes in
,
Shows and Casino in
,
Shopping, souvenirs, gifts in
,
Useful information about
,
Top places in
,
Best things to do in
,
Countryside and Nature tourism, farmsteads in
,
Sightseeing, Walking tours in
,
Jewelry in
,
Photographic equipment, photo studios in
,
Flowers, flower delivery in
,
Traditional souvenirs in
,
Travel goods in
,
Car and Bus Tours in
,
Cruises and river cruises in
,
Concert and music Tours to
,
Medical tourism
,
Medical and Rehabilitation Center, Sanatories and SPA resorts
,
Plastic Surgery Clinic in
,
Dental Clinic in
Add your comment!